Aluminium Single Sided A Shape Ladder - 5 Steps (SSE05)
Ladder Material :
Aluminium
Working Load

: The maximum load that a ladder is designed to bear.

:

90 kg
Shipping time: Within 3-5 working days
Delivery coverage: Nationwide
For 3 and more units, enjoy a 5% discount!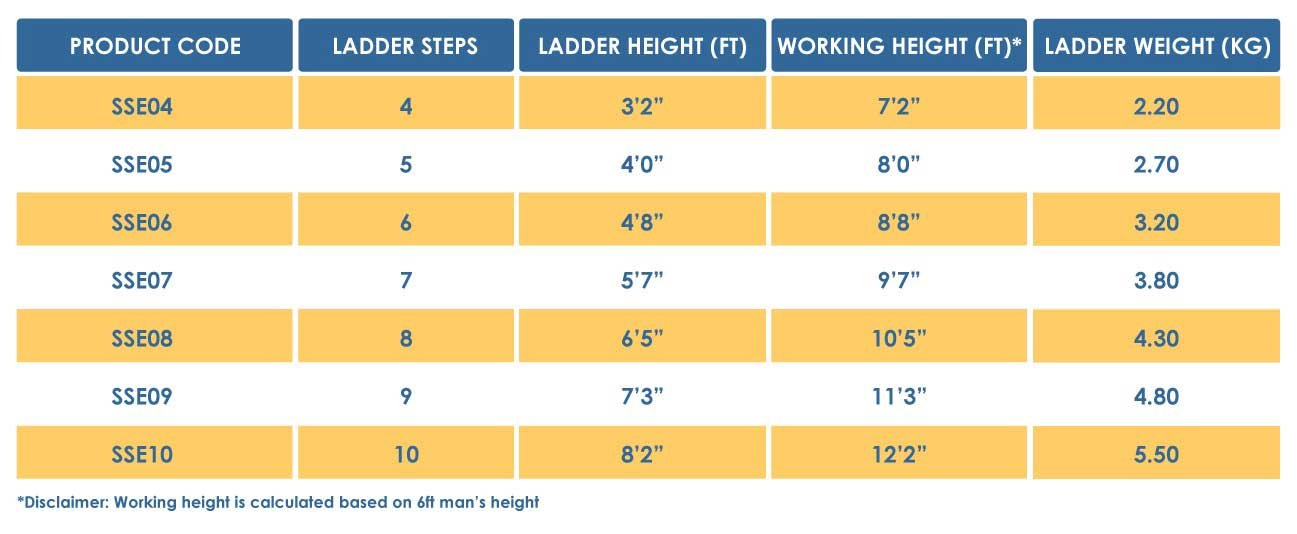 Light Step Aluminum Single Sided A Shape Step Ladder (SSE) has a working load of 90kg that makes it ideal for household usage. The aluminium top landing and the steps are connected with a solid riveted construction. The steps are slip resistant and the bottom ladder is fitted anti-slip rubber shoes.
Available Steps
Type of Ladder
Ladder Shape Mode
: 4, 5, 6, 7, 8, 9 and 10 Steps
: Step Ladder
: A Shape
Top Landing Material
Steps
Spreader Hinge
Shoes
: Aluminium
: Anti-slip features
: Outer
: Rubber shoes