Aluminium Certified Double Sided Ladder - 16 Steps (CWDS-16)
Ladder Material :
Aluminium
Working Load

: The maximum load that a ladder is designed to bear.

:

150 kg
Shipping time: Within 3-5 working days
Delivery coverage: Nationwide
To get the best offer price and to check on the stock status, kindly contact us by clicking one of the buttons below!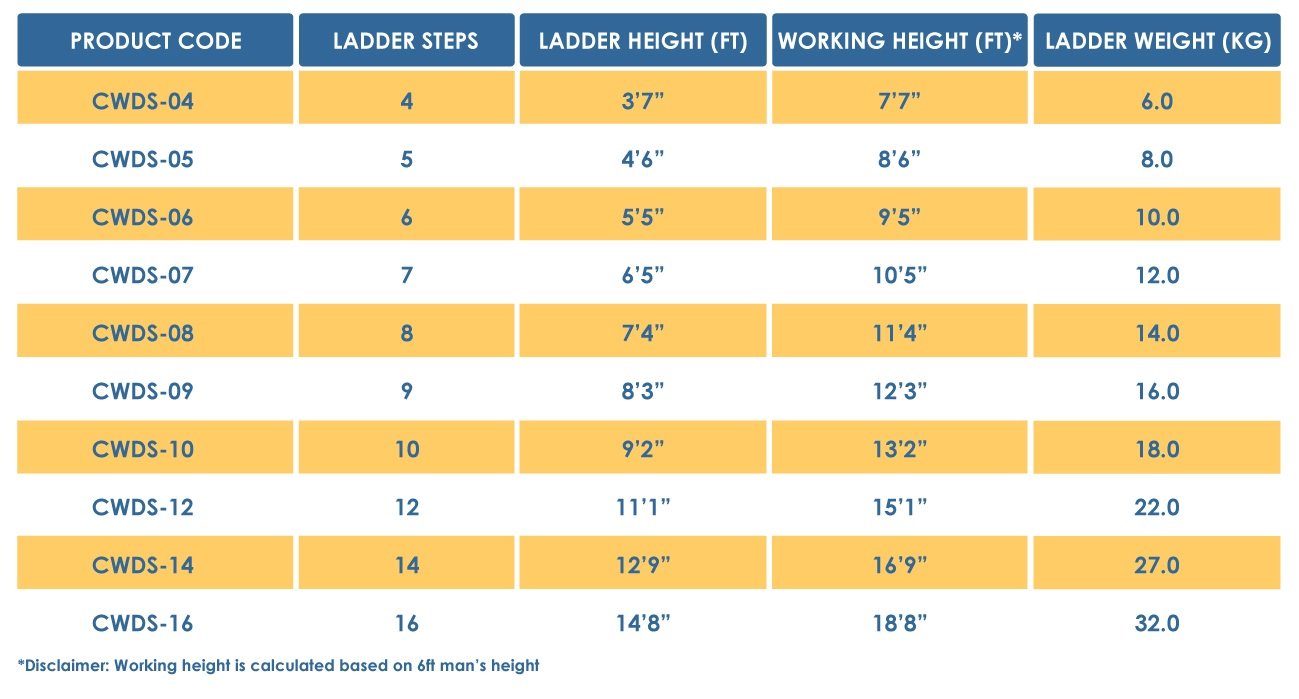 Winner Aluminium Certified Double Sided Ladder, CWDS has a working load of 150kg is equipped with heavy duty plastic utility tool tray. The steps are slip resistance and comfort during prolonged use. It anodized side rails for enhanced corrosion resistance and surface finish with heavy duty steel spreaders for longer service life and safety during use. The bottom ladder is fitted anti-slip rubber shoes.
Available Steps
Type of Ladder
Ladder Shape Mode
: 4, 5, 6, 7, 8, 9, 10, 12, 14 and 16 Steps
: Step Ladder
: A Shape
Top Landing Material
Steps
Spreader Hinge
Body
: Polypropylene Plastic
: Anti-slip features
: Inner
: Heavy duty