Aluminium Single Sided A Shape Ladder 5 Steps (SL05)
Ladder Material :
Aluminium
Working Load

: The maximum load that a ladder is designed to bear.

:

150 kg
Shipping time: Within 3-5 working days
Delivery coverage: Nationwide
To get the best offer price and to check on the stock status, kindly contact us by clicking one of the buttons below!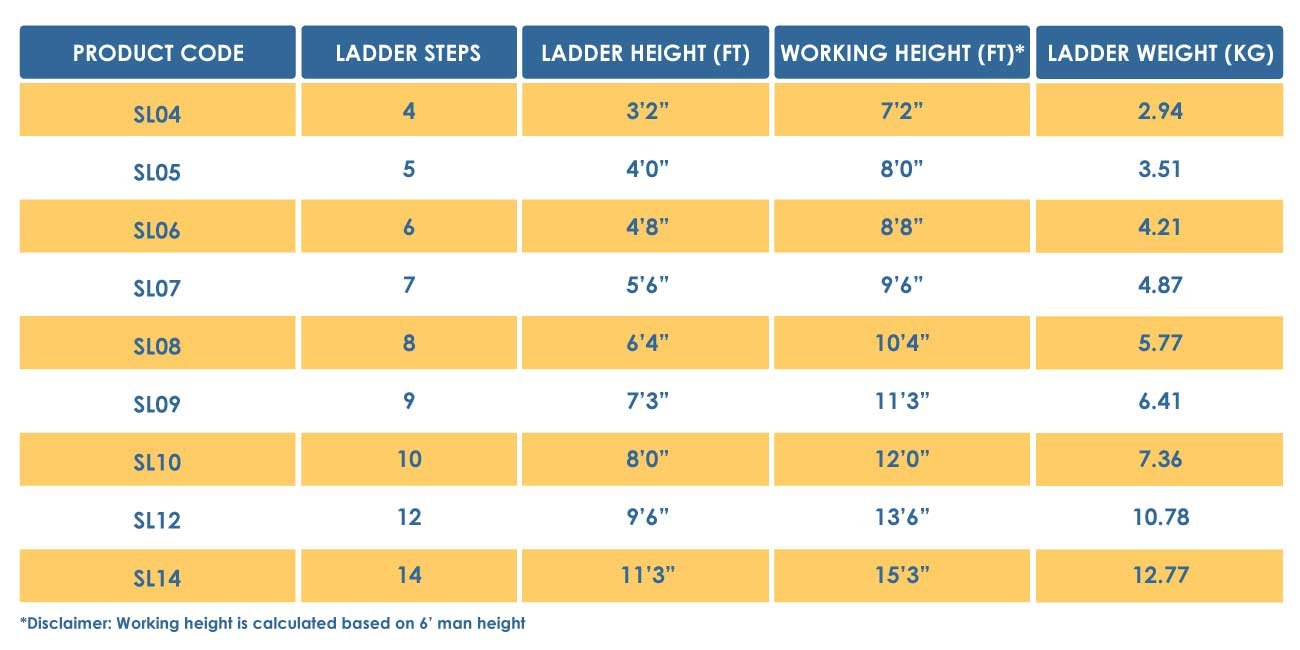 The Aluminium Single-Sided A Shape Ladder (SL) has a working load of 150 kg, making the SL series ladders ideal for both household and industrial jobs. The wide aluminium top landing with rubber features helps to avoid damaging your working wall. The steps are connected with a solid riveted construction, and the 3-inch wide steps and anti-slip rubber shoes fitted at the bottom of the ladder provide you the stability to work safely.
Available Steps
Type of Ladder
Ladder Shape
Body
Ladder material
: 4, 5, 6, 7, 8, 9, 10, 12 and 14 Steps
: Step Ladder
: A Shape
: Heavy Duty
: Aluminium
Top Landing
Steps
Bottom Shoes
Spreader Hinge
Top Landing Material

: Wider with rubber features
: Anti-slip step features
: Big rubber shoes
: Outer positioning
: Aluminium
Rubber Shoes
Spreader Hinge