Fiberglass Trestle Ladder 10 Steps (TR-DFB10)
Ladder Material :
Fiberglass
Working Load

: The maximum load that a ladder is designed to bear.

:

150 kg
Shipping time: Within 3-5 working days
Delivery coverage: Nationwide
To get the best offer price and to check on the stock status, kindly contact us by clicking one of the buttons below!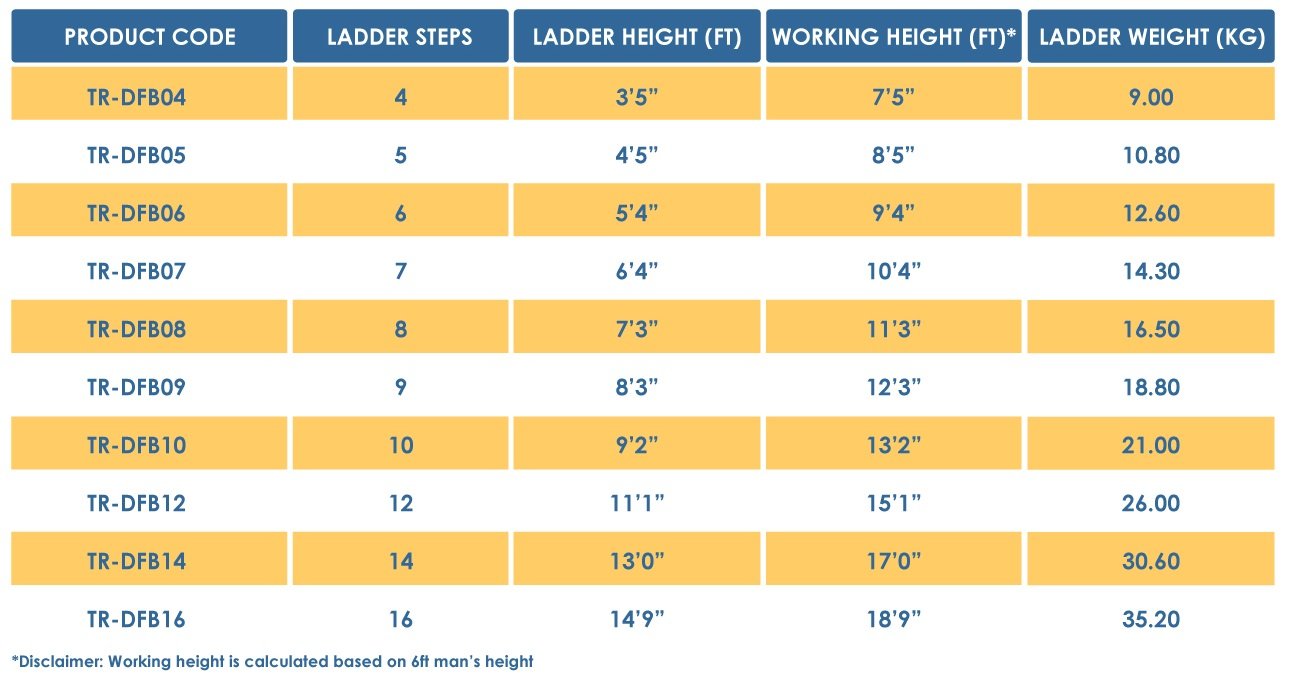 Fiberglass Trestle Ladder with 150kg working load is designed for industrial application specifically for electrical industry. The inner positioning hinge to enhance safety while ladder is in used, besides it having slip resistant steps and the bottom ladder is fitted anti-slip rubber shoes.
Available Steps
Type of Ladder
Ladder Shape Mode
: 4, 5, 6, 7, 8, 9, 10, 12, 14 and 16 Steps
: Step Ladder
: A Shape
Top Landing Material
Steps
Spreader Hinge
Feet
: Aluminium
: Anti-slip features
: Inner
: Rubber Shoes
Additional information
| | |
| --- | --- |
| Weight | 21.00 kg |
| Dimensions | D 281.1 x W 73.3 x H 20.0 |
| Ladder Steps | |
| Ladder Height (mm) | |
| Ladder Material | |
| Type Of Ladder | |
| Working Load (kg) | |
| Ladder Weight (kg) | |
| Storage Height (mm) | |
| Open Length (mm) | |